Firstly here are my March Socks
And here are the first of my series of face cloths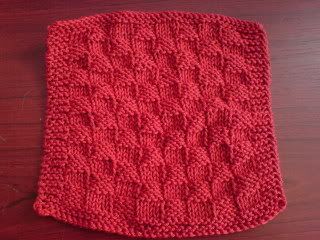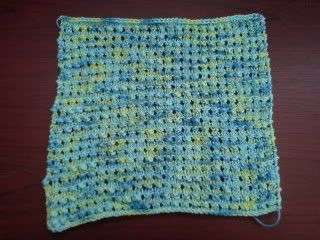 My plan is going quite well at the moment though my planned Butterfly cloth has had to be abandoned due to it needing more concentration than I can currently give it with DH and the kids all at home.
My favourtie current project is my Rainbow Bucket Bag. I am doing this with the lovely
MamaLongLegs
I Can See A Rainbow yarn. As ever Sarah's yarn is beautiful and of course forgiving of my need to frog it (rolls eyes) only once so far though. This will be my first felting project so watch this space for updates.