Despite my best intentions it has of course been ages since my last post so there will be a bit of a catch up here.
I've been lucky enough to get over to
Babylonglegs
a couple of time this month. The second was for a dyeing day with
Lottie
and Nik (another Rav member) which was brilliant fun. I have to admit to being quite proud of my yarn. I'm looking forward to knitting it up.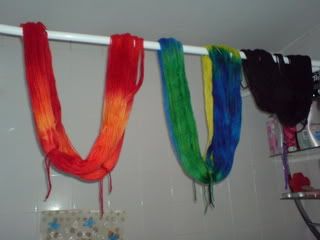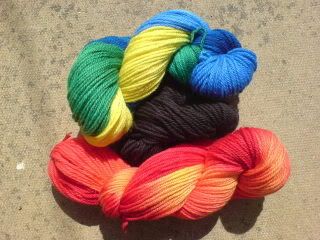 I've got a couple of finished items to show off firstly my August socks which are for Bean and have been done in some of my leftover Enchanted from
Mamalonglegs
.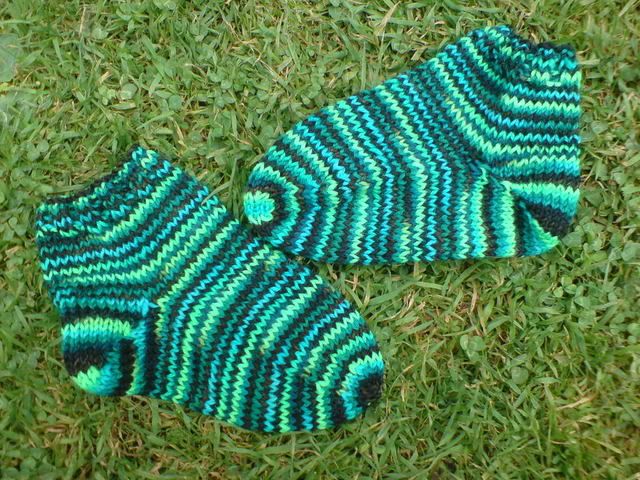 The second is my
Calorimetry
which I am very pleased with. So please in fact that I am going to knit another and then I'll search for some different headband patterns. I do love Ravelry.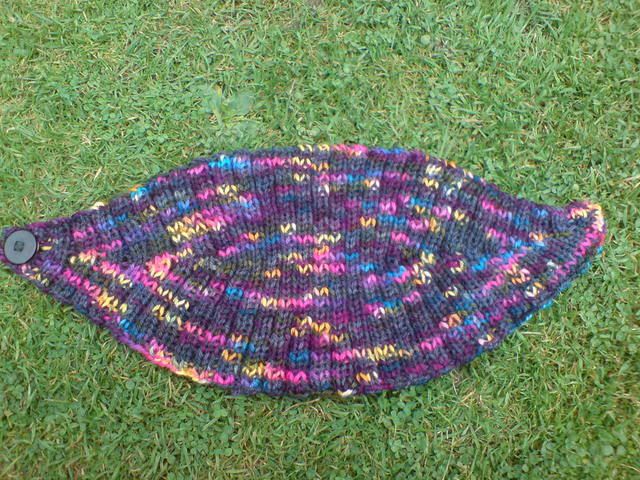 DH has received final confirmation of his place on the GTP course. Everything is sorted out and ready, just waiting for term to start now.
We've managed to get together with friends a couple of times in the last few days which has been good for me and the kids. J and I took all 6 kids over to Bosworth Park to play on the swings and slide etc and feed the ducks. Bean just loved the slide he went up all on his own over and over again.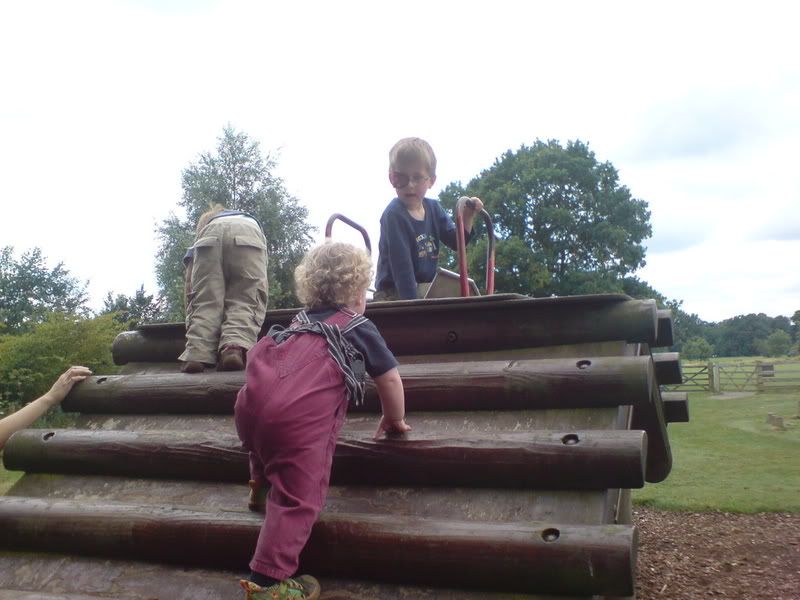 Then earlier this week we went with DD's best friend and her sister and mum to Sutton Cheney Wharf. We stopped for tea first cos of the rain and then went for a walk. We got fairly soggy but it was lovely to get out for a bit.
DD has just finished a swimming crash course. She did really well but I think she still needs some more lessons.
My last bit of catch up is to report my last night at work, unsuprisingly it was pretty much like anyother night but I did get some nice leaving presies. Hopefully now I'm one of the great unwaged I will have a bit more time to keep my blog up to date. You never know ;)