When I took DD swimming last Thursday I asked DH to have a look on the internet and see if he could find anywhere for us to stay overnight so we could take the kids to the beach. When we came out of her lesson I got a call saying he thought he had found the perfect place so I said go for it and by the time we had walked home our nights B&B was booked.
When we went to our Centre Parcs holiday in Jan the kids had been a bit disappointed that they wouldn't be going to the beach so I told them I would take them later in the year even if it was just for the day. Funnily enough they didn't forget and have been regularly asking when we were going all through the holidays so we though we had better get organised and take them.
We stayed on a working farm in a village near Mablethorpe. Having travelled over there Sunday morning we dropped our stuff off and headed for the beach with a picnic. We had a fab afternoon walking on the beach, collecting shells and building sandcastles.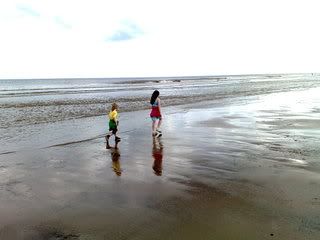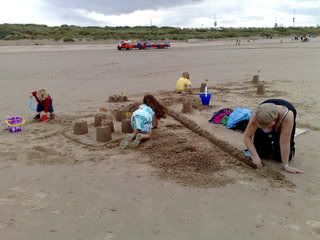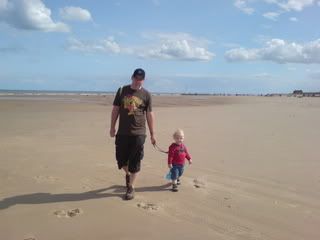 DS1 had a donkey ride too.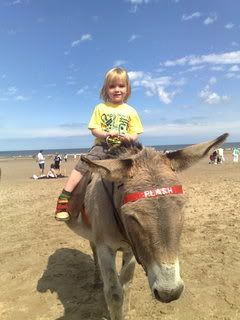 And of course there was ice cream.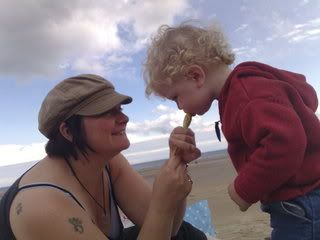 In the evening we went for a meal at the local pub which was lovely.
We liked the farm so much we are going back next year :)