Well despite my best intentions life has gotten in the way of blogging once more.
In part because the start of term for the kids, DH and me kept me plenty busy while I caught up with house work and in part because I rediscovered peace and quiet and time to knit without
interruption
form children and husbands. Long may Bean's afternoon naps continue ;)
Another reason for the lack of blogging this week has been the horrid cold we've all had this week so for several days the last thing I've felt like is sitting at the computer.
All this time away from the
pc
has meant that lots of knitting has been done. I've started and finished my
Cable Twist Beanie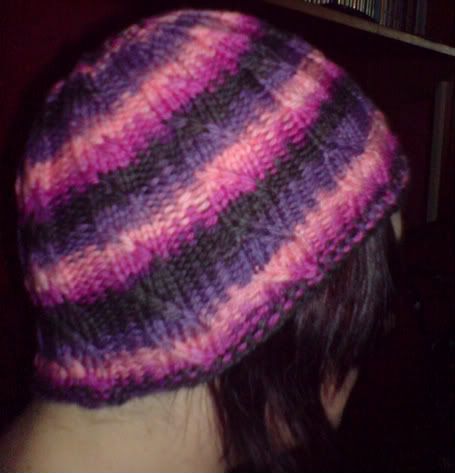 , finished my
Garter Rib Socks
and cast on some
Jaywalkers
,
started knitting
Dulcie
for which I need to be alone so progress is steady but somewhat slow and I am pleased with how its going so far. The life lines are giving me confidence.
I went to the Knitting and Stitching Show at the
NEC
last Sunday and though I got everything I wanted I was very disappointed with it. I found it smaller than last year and I thought the stalls were smaller as well. I think next year I will try to get to Ally Pally or I just wont bother with the show but will go splurge at a
LYS
.
Hmmmmm
....maybe I have just been spoiled by
Woolfest
;) And I have good news there, DH doesn't have to be in university for the Friday of
Woolfest
so I may still be able to go up in the morning!
Anyway this is my Show stash:
Some
Jawoll
Colour sock yarn, you may recognise it from the Jaywalkers above.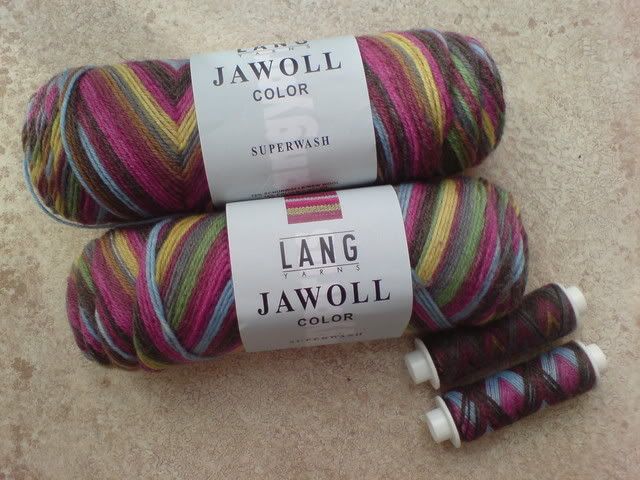 Fyberspates
sock yarn, can't remember which exactly. Jen was just about the only source of exciting and unusual sock yarn there!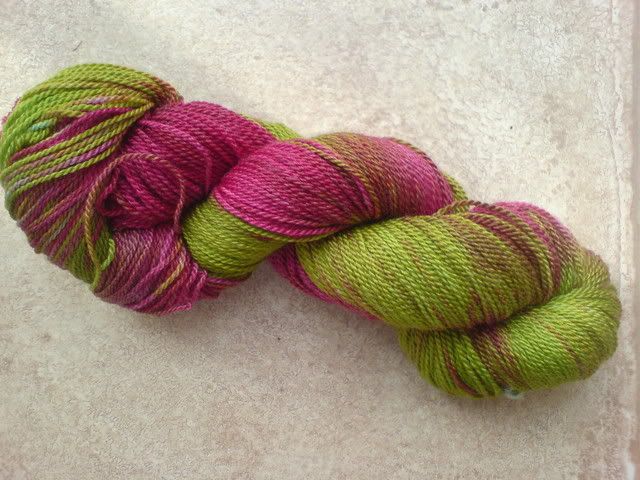 Some
Possum Paints

DK
. This is 20% possum fur and 80% merino, the colourway is Bush Harvest.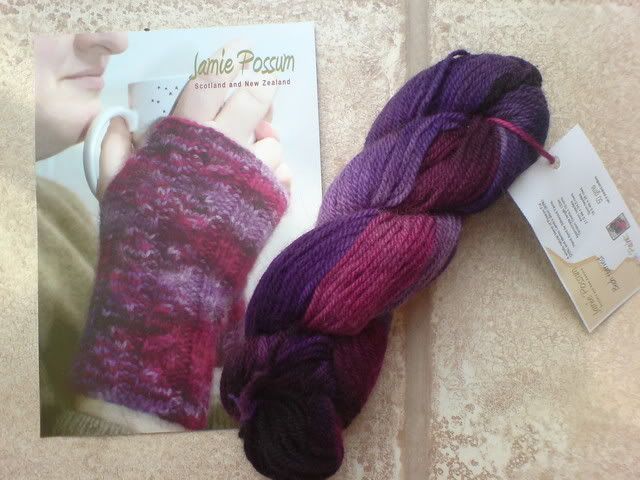 I also got some 2.25mm bamboo
DPNs
and some stitch markers. Oh and some
Regia
Bamboo Colour sock yarn.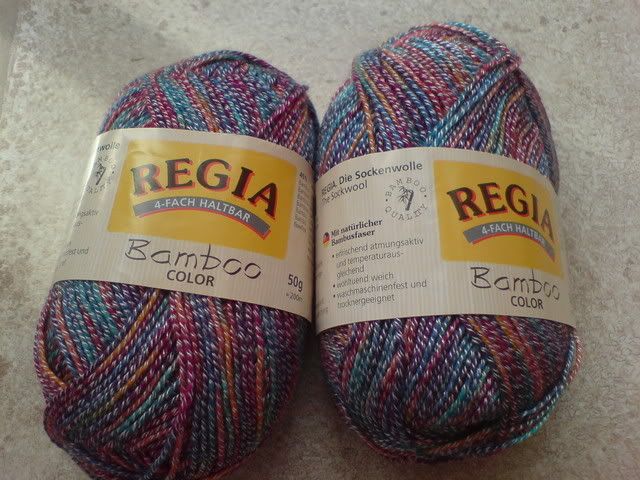 Not a bad haul all in all and I'm looking forward to knitting lots of socks!